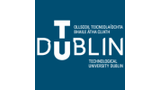 TU Dublin Conservatoire
East Quad Building, City Campus Grangegorman D07 XFF2, Ireland
About TU Dublin University
Technological University Dublin (TU Dublin) is Ireland's first Technological University, offering a unique range of programmes and disciplines, with pathways to graduation from foundation and apprenticeship to undergraduate and doctoral levels. TU Dublin is the university where the arts, business, sciences, engineering and technology converge and its 28,500 students and researchers come from all over Ireland and from all parts of the globe.
The new University has well-developed campuses in Dublin City and in the two largest areas of population growth in the Greater Dublin Region – Blanchardstown and Tallaght. Now, a new city campus is being developed on a spectacular 73-acre site at Grangegorman in central Dublin. This is the largest higher education development project in Europe. The campus will provide an exceptional learning environment that supports research, innovation, and the advancement of knowledge and will welcome more than 10,000 students in September 2020. A further 5000 students will relocate to the campus by 2022.
About TU Dublin Conservatoire
The TU Dublin Conservatoire is a centre of excellence for education in the performing arts.
We offer high quality, performance-based study programmes in music from age 3 through to doctoral study, an undergraduate programme in drama performance, and courses for adults.
We cover the broadest range of performing arts disciplines in Ireland with degree programmes in classical and Irish traditional music, composition, musicology, music education, jazz, opera, drama and (in association with partner colleges) rock and pop music, and film scoring.
Our graduates go on to make successful careers and significant contributions in the performing arts and cultural industries, in Ireland and beyond.
Accommodation and Living Costs
Dublin is a vibrant and busy destination city so accommodation is usually in demand. However, we understand that Covid-19 will have an impact on your choice of accommodation this year so this information may help you make your decision. 
Choosing your location
Our TU Dublin campuses are located in Dublin city centre, in Blanchardstown and in Tallaght. Commuting to college may be cheaper and easier if you choose accommodation in an area that is close to your campus location. For example, areas like Cabra and Phibsborough on the north side of the city are close to Bolton Street and Grangegorman and have good public transport links to Blanchardstown. On the south side of the city, Rathmines is only a ten-minute cycle to Aungier Street and Kevin Street. The Tallaght campus is just a few stops on the Luas Red Line from areas like Kingswood and is on good bus routes to locations in Rathmines and the south inner city. Our map displays our campus locations and accommodation hubs and we recommend you use Google maps to calculate the best or cheapest routes for you.
Types of accommodation available to students
The three most popular types of student accommodation are living with a host family; staying in a student accommodation hub; or renting private accommodation. Student accommodation hubs are an ideal choice for international students and those wishing to live in Dublin full-time. Host families usually offer five or seven-day accommodation but may take bookings for a shorter week if you do not intend staying in Dublin for the full week.
Living with a Host Family
Living with a host family is often the most economical and flexible option. The family may offer five or seven-day accommodation but this year they may take bookings for a shorter week. You will typically pay for 25 – 30 weeks over the academic year. Rent averages at approximately €140 per week and utility bills are included in the cost. Many host families provide optional extras such as a light breakfast and evening meal.
If you plan to live with a host family ask the homeowner for their plan should the household be impacted by Covid-19. 
Choose a family that regularly hosts international students and research the accommodation as much as possible before you commit to a booking.
To see what's available, check out StudentPad.
Staying in a Student Accommodation Hub
If you're an international student or wish to live in Dublin full-time, staying in a student accommodation hub may be the option for you. Some student accommodation hubs will not charge for your two weeks' quarantine period when you arrive if you commit to staying for at least one full semester. Two city centre hotels - the Maldron Hotel and the Hendrick Hotel in Smithfield - are also offering a special rate for a two-week stay for students who are required to quarantine before classes commence.
Renting Private Accommodation
We anticipate that the reduction in Airbnb business may mean that more rented accommodation will be available this year so you may decide to live in a shared property with friends. The best place to search for this type of housing is on Daft.ie. When you find a suitable property, make sure you get your landlord to confirm in writing the length of your lease, the conditions you must meet to get your deposit back, who to contact if anything goes wrong and how much notice they need before you leave the property. Make sure you get a receipt for all monies paid, avoid paying in cash, and when you move in, take photos of any damage, so you don't get charged for it when you leave. Other private accommodation websites include Homestay, MyHome and SwitchingRooms.
It's important to know your rights and responsibilities as a tenant and you can find lots of information about renting on the Residential Tenancies Board website and Threshold – the National Housing Charities website. The Union of Students in Ireland also have a great finance and accommodation guide on their website.
Warning
Watch out for rental scams. One of the most common scams is when someone copies listings of properties that are genuinely available to rent and advertises them with their email or phone number. They might refuse to show you the property, saying they are too busy or living elsewhere, but may send you photos and fake documents or keys in the hope of getting you to pay rent or a deposit. Often victims do not realise they have been scammed until they show up at 'their' property to find someone else living in it. Remember, if it sounds too good to be true, it probably is.
Find your Place
StudentPad is your one-stop-shop whether you're looking to live with a host family, stay in a student accommodation hub, or rent private accommodation (including house and apartment shares). Along with an accommodation search, the site offers advice on housing and locations and a message board. Accessing the site couldn't be easier - just register using your university email address. If you haven't received a university email address yet, register using your personal email address and once you've received approval you're ready to go.
If you have any queries regarding student accommodation please contact:
City Centre locations
Student Accommodation Service – studentaccommodation@tudublin.ie +353 1 220 5066
Cost of Living
We know students are on a tight budget so each year we prepare a Cost of Living Guide to help you plan and tips to help you cut costs. https://www.tudublin.ie/for-students/student-life/cost-of-living-guide/