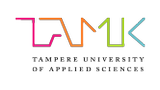 Tampere University of Applied Sciences School of Art, Music and Media
Kuntokatu 3 33520 Tampere Finland
Where can you study Music in professional, same time family-like atmosphere with musical, pedagogical and cultural expertise, then have a walk in the forest by lake shore just 10 minutes form the campus? In TAMK, Tampere, Finland.

TAMK University of Applied Sciences offers two BA Degree Programmes in the field of Music: Music and Music Pedagogy. MA in Music is focusing on Music Pedagogue.

Music education in TAMK is part of Faculty of Art, Music and Media. The faculty has active role in national and international networks and strong links to culture, media, music and fine arts organizations and industry in Tampere region. Students and staff in Music do cooperation with other Degree Programmes of the faculty: Media and Arts, Film & Television and Business Information Systems, which includes Game Academy. 
Detailed information about the DP in Music and Curricula.
Expenses  and Accommodation
Please have a look to our website for more information about practicalities.