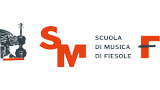 Fondazione Scuola di Musica di Fiesole Onlus
Italy, San Domenico Di Fiesole, Firenze
See a map
via delle fontanelle 26
The Scuola di Musica di Fiesole is happy to welcome everyone willing to spend a period in our Institution, making music together, exploring the vibrant Fiesole musical activities, and enjoying the beauty and the history of Tuscany. 

The building is located in San Domenico di Fiesole, at Villa La Torraccia, a Renaissance Villa surrounded by a beautiful Garden (https://andarepergiardini.com/portfolio/villa-la-torraccia/), just 6 km. far from the Florence Cathedral.
The Scuola di Musica di Fiesole has been created in 1974 by Piero Farulli, member of the legendary Quartetto Italiano. It quickly became one of the most innovative Italian educational centers.
Home of the Orchestra Giovanile Italiana (OGI), it also hosts several prestigious post-graduate courses, organizing concerts all over Italy and abroad. Chamber music and Orchestra activities are its main focuses.
Nowadays, the Scuola di Musica di Fiesole is one of the most sought-after Italian musical institutions.