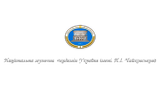 UKRAINIAN TCHAIKOVSKY NATIONAL ACADEMY OF MUSIC IN KIEV
Arkhitektora Horodetskoho St, 1-3/11, Kyiv, 02000 Ukraine
University description (as per official university website)

Guidance of the Academy by rector. During the 95-year history of the Academy in this post worked great figures of the national musical culture. Among them: Vladimir V. PUHALSKYY (1848 - 1933) was rector in 1913 - 1914 ties; Reinhold Glier Moritsevych (1874 - 1956) - 1914 - 1918 ties; Felix Mikhailovich Blumenfeld (1863 - 1931) - 1918 -1922 's ., Konstantin N. MIKHAILOV (1882 - 1961) - 1922-1926 biennium; ADB Lufer M. (1905 - 1948) - 1934 - 1941's, 1944 - 1948 рр..

During the Great Patriotic War, Kiev Conservatory was evacuated, she temporarily joined the Sverdlovsk Conservatory rector at that time was Alexander Klimov Gnatovych (b. 1898) - 1948 - 1954; Shtogarenko Andrei Yakovlevich (1902 - 1992) - 1954 - 1968, John F. LYASHENKO (1927 -1998) - 1968-1974 biennium; Efim Nikolay Kondratyuk (1931 - 2005) - 1974 - 1983, Oleg S. Timoshenko (born 1932) - 1983 - 2004 pr.

Since 2004 the Rector of the Academy is the Doctor of Arts, Honored Artist of Ukraine Vladimir horn.
National Music Academy of Ukraine PI Tchaikovsky is a leading center of music education in Ukraine. It was founded by Ukraine President Decree of 5 September 1995 on the reorganization of the Kiev State Conservatory, the Tchaikovsky National Music Academy of Ukraine named after P. Tchaikovsky. Thus, the National Music Academy named after PI Tchaikovsky was the successor of the Kiev State Conservatory PI Tchaikovsky, which was founded in November 1913
History of the National Music Academy of PI Tchaikovsky reflects a complex dramatic fate of our country. But at all stages of its existence it properly maintained and multiplied professionalism, unity of Ukrainian traditions with achievements of European cultures. The decision of the Ministry of Education of Ukraine of 29 June 1995, protocol number 19, the National Music Academy of Ukraine PI Tchaikovsky attributed to the high schools, IV level of accreditation.

From Kiev Conservatory in 1919 became a state educational institution. The founders of the basic activities of the conservatory were prominent figures of music. This school of composition creators R. Glier, Revutskiy, B. Lyatoshynsky, V. Kosenko, V. Zolotarev, A. Shtogarenko; performing schools: Piano - V. Pukhalsky, G. Beklemyshev, G. Neuhaus, Mikhailov, are . Slivak, A. Lufer, V. Topilin, A. Alexandrov, TA Kravchenko, vocal - O. Shperlinh, O. Muravyova, M. Donets-Tesseyr, E. Chavdar, Z. Gaidai, I. Patorzhynsky, A. Grodzinsky et al.; chorus leader - A. Kosice, G. Rope, M. Verhovinets, Verykivsky, O. Minkovska, E. Skrypchynska; playing orchestral instruments - Erdenko M., S. Kaspina, D. Bertie, O . Parkhomenko, Ya Mahazyner, F. Voyachek, J. Yablonsky, A. Protsenko, symphony and opera orchestras F. Blumenfeld, M. Malko, V. Dranishnikov, Orlov, N. Rachlin, M. Kanershteyn, V. Tolba, S. Turchak; founding a vocational school to play traditional instruments - M. Gelis, V. squash, founder of the Ukrainian Musicology - B. Jaworski, M. Grinchenko, C. Flower, P. Kozitskii, O. Shreyer-Tkachenko, F. Aerova, N. Horyuhina.

National Music Academy of Ukraine PI Tchaikovsky is one of the biggest musical and educational institutions in Central and Eastern Europe. There is a powerful scientific and creative potential of staff. The Academy trains highly world-class musicians. It forms the musical and creative elite of Ukrainian society as a national entity of the global culture. One of the main principles of the Academy is to protect the creative freedom of the artist in the field of his artistic self in the modern market economic conditions. Academy resumes top national and professional (secular and religious) culture for the last revival of the musical memory of the nation, including its enrichment of culture experience of the Ukrainian foreign and national minorities of Ukraine. National Music Academy of Ukraine PI Tchaikovsky also sees its purpose in a systematic presentation and confirmation of educational achievements of the Ukrainian music school at the international level.
The major tasks of the Academy is to generate scientific and educational ideas and implement the state strategy in the national musical culture, enriching the traditional Ukrainian music school and update their experience of teachers-innovators. The Academy provides national specialists socio-cultural sphere, artistic and creative teams, musical organizations, concert organizations, scientific information and stereos.

The Academy cooperates with the legislative (parliamentary committee), government (Cabinet of Ministers of Ukraine), and public institutions (charitable, sponsorship association) with the cultural variety of cells. It is the main coordinating center, which distributes music ties with the infrastructure of cultural and media fields (audio-visual art, television, cinema, radio, audio market, advertising, museum work, publishing, music market, music library, etc.). In recent years significantly increased the international prestige of the National Music Academy of Ukraine PI Tchaikovsky. Became more intense relations with many international organizations and educational institutions.

Students and teachers participate in international programs for exchange of experience and training in many countries. Kiev Conservatory was founded in 1913 directly involved in this have taken prominent Russian composers Tchaikovsky, Taneev, Rachmaninoff, as well as a talented organizer and teacher, director of the Music College V. Pukhalsky, a distinguished conductor A. Vinogradsky known Kyiv philanthropist M. Tereshchenko.
Today, Academy - is Ukraine's biggest musical higher education institution, in which 6 faculties and 26 departments of study, about fifteen hundred students. The scientific potential of the institution providing six Heroes of Ukraine, 4 academicians and 10 corresponding members of the Academy of Arts of Ukraine, 50 folk artists of Ukraine, 78 professors and 106 associate professors, 20 doctors and 69 candidates, 38 Honoured Artists of Ukraine and 30 Honored Artist of Ukraine.

In the 2007-2008 academic year was the first public meeting of the new supervisory board of the Academy. Her head was appointed Hero of Ukraine, the famous conductor of the contemporary folk artist of Ukraine, academician of the Academy of Arts of Ukraine, director, artistic director of the National Academic Ukrainian choir G. Ropes, head of the National Ukrainian Music Union SA Avdeevskogo. Cooperation with representatives of the Supervisory Board of the Academy is a new impetus to the improvement of quality of the educational process and improving the resource base.
Students and ensembles are our Academy with great success representing art in Ukraine and far beyond their own country. It should be noted traditionally high performance of our students participate in international music competitions. Total number of certificates and laureate titles that have won our students last year, more than 50.
The Academy trains teachers qualified through post graduate assistantship, internship and doctoral studies. In 1995 the Decree of President of Ukraine, LD Kuchma became a conservatory of the National Music Academy of Ukraine PI Tchaikovsky.

High level of training the Academy is traditionally significant interest from foreign nationals. Last year, the Academy enrolled 240 international students from 14 countries, including China, and also from Iran, U.S., South Korea, Russia, Serbia and Montenegro, Poland, Japan, New Zealand and other countries. The most popular among foreigners enjoy the vocal, piano and orchestral departments; of students studying at the composer. State tests showed that international students with excellent results and Academy graduate, received a master's degree, successfully working in universities in the homeland, promoting also the Ukrainian musical heritage, our cultural and artistic traditions. This year the first course in the Academy came about a hundred talented foreign students.
Expenses
Accommodation