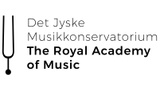 The Royal Academy of Music Aarhus/Aalborg
Skovgaardsgade 2C, 8000, Aarhus, Denmark
The Royal Academy of Music Aarhus/Aalborg offers a wide range of programmes within its three main areas: jazz/pop music, classical music, and electronic music.
Requirements for the application:
•    Letter of Motivation
•    Letter of Recommendation - from main subject teacher
•    Study plan (choose between available subjects in the curriculums ) Please note: The Study Plan (The Learning Agreement) will not be finalized until the applicant is accepted and has discussed her/his subjects with the relevant Head of Studies.
•    CurriculumVitae
•    Working links to an audition recording - approximately 15 minutes duration.The recording can be either audio or video – or a combination – and must be uploaded to for example Vimeo, Dropbox or YouTube.
Please note:
Applicants to composition or songwriting must submit scores or recordings for 15 minutes of music.
Applicants to General Music Education must, in addition, also submit a video of a self-chosen assignment, where the applicant demonstrates a teaching situation with children and/or adults.
Duration: about 10-15 minutes.