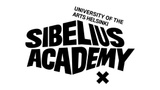 Sibelius Academy, University of the Arts Helsinki
International Relations Office: Nervanderinkatu 13, Helsinki, Finland Mailing address: P.O. Box 30, FI-00097 UNIARTS
Overview
Sibelius Academy of the University of the Arts Helsinki is responsible for the highest level of music education in Finland. Founded in 1882, the Academy trains artists skilled in independent artistic work, teachers and other music professionals.
Sibelius Academy is one of Europe's largest music academies –internationally known and recognized. In January 2013, Sibelius Academy merged with The Finnish Academy of Fine Arts and The Theatre Academy Helsinki to form The University of the Arts Helsinki.
Sibelius Academy provides instruction at Bachelor, Master and Doctoral Levels, as well as youth and adult education in the forms of Junior Academy, Open University and Continuing Education. Doctoral study can be completed via one of the following pathways: Art Study Programme, Research Programme or the Development Study Programme.
Each student compiles an individual study plan. Staff tutors and other advisers help students to draw up balanced plans. The compulsory requirements for a degree at Sibelius Academy are defined by the degree structure, but all students can choose from various options according to their interests and existing skill levels.
The Sibelius Academy is an international university with active and intensive international networks. Networking involves the development of education and joint arts projects as well as student and teacher exchanges. Roughly one fourth of Sibelius Academy's students go on an exchange during their studies, and dozens of international students come to the academy for a foreign exchange every year. In addition, several international applicants are admitted to the Sibelius Academy's degree programmes. As a result, the Sibelius Academy is an international, multilingual study environment.
Artistic activity is a part of the academy's core functions and its nurturing of artists. Training at Sibelius Academy offers versatile opportunities, giving students both artistic and practical experience in several necessary activities, such as concert planning, networking etc. The students will also gain experience in arranging a concert and interacting with different kinds of audiences. In addition to students' development, artistic activity benefits teachers in developing their artistry and professionalism.
Expenses
No tuition fees for students from EU/EEA
Accommodation
HOAS: https://www.hoas.fi/exchange/
Clavis: https://en.clavishouse.fi/