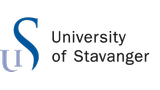 Faculty of Performing Arts, University of Stavanger
Bjergsted 1, 4007 Stavanger, Norway
Faculty of Performing Arts
Faculty of Performing Arts formerly known as Rogaland Conservatory of Music, has a history dating back to 1945. For over 50 years the School has been synonymous with high standards in education and its graduates known for their professionalism.
Located in the beautiful green surroundings of Bjergsted Park close to the centre of Stavanger, the DFaculty of Performing Arts is neighbour to and partner in the city's cultural life with other park 'residents' which include Stavanger Symphony Orchestra, Stavanger Concert Hall, Stavanger Music and Culture School.
Faculty of Performing Arts has over 250 students pursuing a range of courses in the fields of classical music, jazz, dance, music education, dance education, and music production and recording. With a core faculty of about 30 emplyees, plus 40 part time instructors, the School provides a versatile and professional music and performing arts environment within a collegiate atmosphere where close contact between students and teachers is maintained.
For admission we use the Universitys application form and NOT Easy platform.
Read more about if here: Inbound exchange for Faculty of Performing Arts