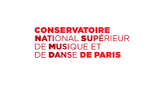 CNSMD Paris
Avenue Jean-Jaurès 209, 75019, Paris, France
Created in 1795, the Paris Conservatoire embraces tradition and innovation, and can boast an extraordinary roster of graduates, from Ravel to Boulez, from Messiaen to Fauré.
The highly competitive school offers specialised tuition and professional training at the highest level in music, dance, and sound technologies.
Closely aligned with today's artistic professions, studies integrate theoretical knowledge, research and practical mastery in classical and contemporary instrumental music, early music, jazz and improvised music, vocal music, compositional aesthetics, composition, conducting, musicology and analysis, pedagogy and teacher training, sound engineering and, for dance, classical and contemporary dance and dance notation.
Conservatoire training fully integrates the European higher education Bologna Bachelor-Master-PhD scheme.
A publicly funded institution, the Conservatoire is placed under the tutelage of the French Ministry of Culture and Communication.
Fully engaged on the national and international stage, the Conservatoire showcases some 300 musical and choreographic performances each year. Outstanding artists from around the world teach regularly, and short and long term study projects abroad offer students the possibility to further their artistic and personal development.
With a 32 € million budget, the school's 1300 students are taught by 400 professors, who are in turn supported by a 200-person administrative staff.
Thanks to its high-level, cutting edge study programmes and its outstanding supporting resources, Conservatoire graduates engage in rich and varied careers in all areas of the musical and choreographic world.