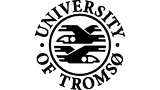 UiT - The Arctic University of Norway Faculty of Fine Arts
Krognessvegen 33, 9007 Tromsø, Norway
General information
The Music Conservatory at The Arctic University of Norway is the northernmost conservatory in the world, 350 km north of the arctic circle. We offer BA and MA studies in music performance, with classical and jazz/rock/pop profiles. A relatively small institution with 140 students, modern facilities and great practice facilities. 
Tromsø is a vibrant town with several music festivals, where also students and faculty participate actively.

Video of Tromsø Conservatory
Application procedure and deadlines
In addition to submitting the application in Dreamapply students must be nominated by their coordinators in the university exchange registration.
Deadline for this is April 1 (for fall semester and full year),
Oct. 1 for spring semester. 
General information about the application process at UiT
Please note that the application in Dreamapply has earlier deadlines:
March 15 for full year and fall semester
Sept. 15 for spring semester  

As an exchange students you are given priority in the university's dormitories, provided that you apply within the deadline given by the international office in your letter of acceptance or e-mail.
There is also a private dormitory within walking distance to the conservatory.
Information at http://studentheim.no