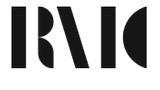 Rhythmic Music Conservatory
Leo Mathisens Vej 1, 1437, Copenhagen
Who are we?
Rhythmic Music Conservatory (RMC) offers the most advanced education available in rhythmic contemporary music – a multifaceted concept that embraces widely diverse forms of expression in such genres as rock, pop, jazz, hip hop, heavy metal and electronic music.
Rhythmic contemporary music is a creative and performative art form that builds upon a solid foundation of professional and cultural traditions, and in which the creative approach is central. At RMC, rhythmic contemporary music means openness, curiosity, challenge, diversity and open-mindedness.
In addition to providing music education at the highest level, RMC also operates research and development projects in the Conservatory's core areas. The Conservatory also helps to promote musical culture in Denmark in general, and acts as a meeting-point for all of the stakeholders in the music industry. RMC provides a framework for a diverse range of public artist meetings, concerts, seminars, conferences and symposia.
RMC is located in Holmen in Copenhagen, amid beautiful waterside surroundings, and in the heart of a vibrant artistic educational community that also includes the Royal Danish Academy of Fine Arts' Schools for Architecture, Design and Conservation, the National Film School of Denmark and the Danish National School of Performing Arts.
The Conservatory's unique physical setting offers all the facilities one would expect of a modern academy of music of the highest international standard.
Mission and vision
RMC's mission and vision is set out in a framework agreement entered into with the Danish Ministry of Culture for the period 2015-18. RMC's mission, through education, artistic development, research and general cultural activities, is to contribute to a vibrant artistic and cultural life, and the development of society. RMC's vision is to be among the world's leading educational institutions in rhythmic contemporary music, and to train graduates who will create music and musical experiences that enrich and enthuse.
RMC is part of the Ministry of Culture, which consists of a department and more than 30 agencies and cultural institutions. The mission of the Ministry of Culture is, through art and culture, to create access to cultural education and development for people and society. The Ministry of Culture's vision is to create culture that enriches and enthuses.