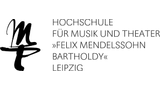 Hochschule für Musik und Theater »Felix Mendelssohn Bartholdy« Leipzig
Grassistraße 8, 04107 Leipzig
Dear students,
Thank you for your interest in studying at the Hochschule für Musik und Theater Leipzig within the ERASMUS+ - programme.
Application deadline: 31st March (for both semesters)
Required documents:
Curriculum vitae (intable format, see: Europass as a reference)
Motivation letter
Recordings (accessible for at least 30 days) according to the the main subject, applicants have to submit:
Orchestra instruments, early music, organ, piano, jazz and singers:
Audio or video recording of pieces of different styles (about 20 min)
Choir and orchestra conducting:
Video recording of a performance or rehearsal
Composition:
Two or three scores of own works and their recordings (if available)
Dramaturgy:
Portfolio
Important: Please provide your portfolio in one coherent file (e.g. PDF-document)
More information / documents / course catalogue:
http://www.hmt-leipzig.de/en/home/hochschule/internationales/erasmus/studienmobilitaet-incomings
http://www.hmt-leipzig.de/en/home/hochschule/internationales/erasmus/course_catalogues
Language skills
Basic knowledge of the German language (A1) is recommended as group lessons are usually held in German. A good command of English is required if you have insufficient knowledge of the German language.
Singers should have at least level B1.
The HMT offers several German courses to exchange students during the semester. 
Please note that if you want to join any theoretical seminars and lectures, a German language level of at least B2 is required.