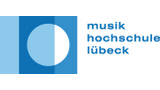 Musikhochschule Lübeck
Gr. Petersgrube 21 23552 Lübeck Germany
Information on studying at Musikhochschule Lübeck within the ERASMUS+ - programme:
Application deadline

Winter Term: 01. April
Spring Term: 01.December
Required documents:
•    Application form
•    Learning agreement (please get informed about courses in our course catalogue)
•    Curriculum vitae
•    Motivation letter
•    Audio recording or video of pieces of different styles and epochs (about 20 min)
•    Composition: Three scores of own works with different arrangements, not older than 3 years
Course catalogue:
Course Catalogue MHL
Language skills
Knowledge of the German language (B2) is required. The Musikhochschule Lübeck offers German courses to exchange students. A good knowledge of English is recommended.