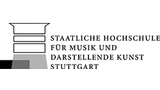 Hochschule für Musik und Darstellende Kunst Stuttgart
Urbanstraße 25 D-70182 Stuttgart GERMANY
Overview

Founded in 1857 the State University of Music and the Performing Arts Stuttgart is the oldest and - with almost 900 students – the biggest University of Music in Baden-Wurttemberg. Located along Stuttgart's "Culture Mile", the university is very important to Stuttgart and the surrounding region, not only as a university but also as a concert promoter and cultural center.

Expenses
Cost of living amount to approx. € 800.00 incl. accommodation per month
Accommodation: € 250.00 - € 400.00
Food: € 350.00 (discounted meals available for students on campus)
Books, supplies, study materials: € 50.00
Health insurance: € 100.00
Total average costs per month: € 800.00

Accommodation
We do not offer own dorms situated directly at the university.
Dorms can be rented through the "Studierendenwerk". More information can be found here: https://www.studierendenwerk-stuttgart.de/wohnen/wohnanlagen/